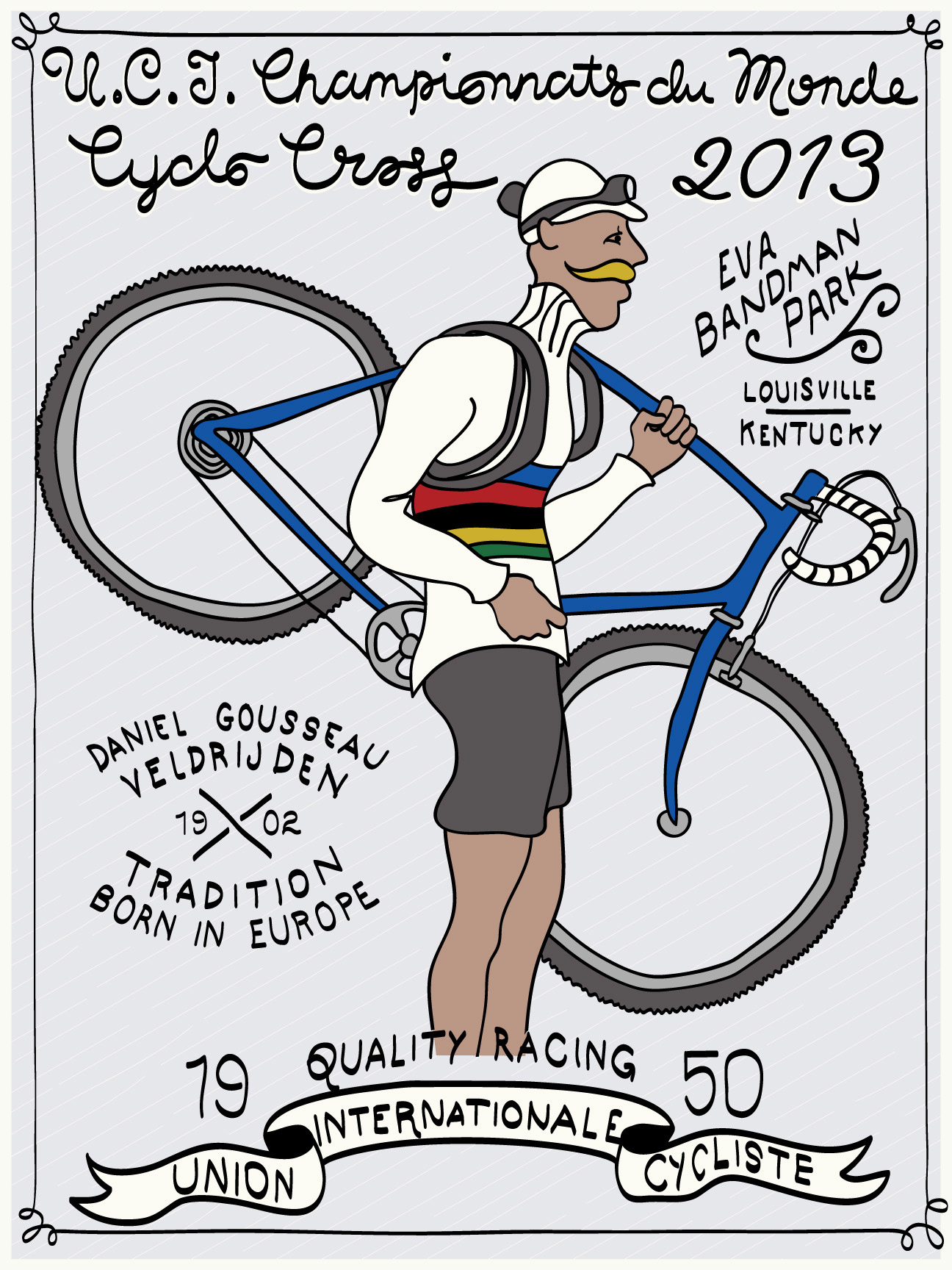 A tribute to the first ever UCI Cyclo-Cross World Championships on US soil in Louisville, Kentucky.
Original artwork by EC Artist, Tony DeBoom, lovingly hand-screened in Boulder, Colorado on 18x24 thick poster paper.  Only 200 printed - each one hand signed by the artist himself.
Proceeds from each poster sold will be donated to the
Kentucky Waterways Alliance
- a leader in fighting pollution in Kentucky waterways since 1993.  The KWA is winning stronger protections for over 90% of Kentucky's rivers, lakes and streams.